Triangle soft bra black-beige Marion M-3539/0
Marion bralette - a sensual and coquettish bra with triangle soft cups. The cups are made of beautiful black lace, which is lined with a flesh-colored underlay. Straps not detachable, adjustable. Circuit made of elastic band. Single-row hook with three-step adjustment.
Material composition: 87% polyamide, 13% elastane.
65E/80E/30DD
5902972097802
70E/85E/32DD
5902972097819
75E/90E/34DD
5902972097826
85A/100A/38A
5902972097659
85C/100C/38C
5902972097758
black-beige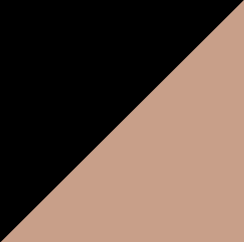 Find your size
Size chart
Circumference under the bust
| Size | Circuit under the bust | Circuit in the bust |
| --- | --- | --- |
| 65B/80B/30B | 63-67 | 79-81 |
| 65C/80C/30C | 63-67 | 81-83 |
| 65D/80D/30D | 63-67 | 83-85 |
| 65E/80E/30DD | 63-67 | 85-87 |
| 65F/80F/30E | 63-67 | 87-89 |
| 65G/80G/30F | 63-67 | 89-91 |
| 70A/85A/32A | 68-72 | 82-84 |
| 70B/85B/32B | 68-72 | 84-86 |
| 70C/85C/32C | 68-72 | 86-88 |
| 70D/85D/32D | 68-72 | 88-90 |
| 70E/85E/32DD | 68-72 | 90-92 |
| 70F/85F/32E | 68-72 | 92-94 |
| 75A/90A/34A | 73-77 | 87-89 |
| 75B/90B/34B | 73-77 | 89-91 |
| 75C/90C/34C | 73-77 | 91-93 |
| 75D/90D/34D | 73-77 | 93-95 |
| 75E/90E/34DD | 73-77 | 97-99 |
| 80A/95A/36A | 78-82 | 92-94 |
| 80B/95B/36B | 78-82 | 94-96 |
| 80C/95C/36C | 78-82 | 96-98 |
| 80D/95D/36D | 78-82 | 98-100 |
| 85A/100A/38A | 83-87 | 97-99 |
| 85C/100C/38C | 83-87 | 101-103 |