Soft bra black-beige Marion M-3539/2
Elegant and sensual Marion soft bra in black and beige colour. Cups trimmed with delicate black lace. The top of the cups made of delicate elastic mesh, the edge trimmed with a soft cotton band. Between the cups a bow and jewelery accent, on the straps decorative bows. Back made of lycra knit fabric. Strapless, non-removable, adjustable. Two- or three-row hook (depending on size) with three-step adjustment.
Fabric composition: 94% polyamide, 6% elastane.
65E/80E/30DD
5902972098052
70E/85E/32DD
5902972098069
75E/90E/34DD
5902972098076
80E/95E/36DD
5902972098083
85B/100B/38B
5902972097888
85C/100C/38C
5902972097956
85D/100D/38D
5902972098021
85E/100E/38DD
5902972098090
85F/100F/38E
5902972098168
85G/100G/38F
5902972098236
85H/100H/38G
5902972098298
90B/105B/40B
5902972097895
90C/105C/40C
5902972097963
90E/105E/40DD
5902972098106
90F/105F/40E
5902972098175
90G/105G/40F
5902972098243
95B/110B/42B
5902972097901
95C/110C/42C
5902972097970
95D/110D/42D
5902972098045
95E/110E/42DD
5902972098113
95F/110F/42E
5902972098182
black-beige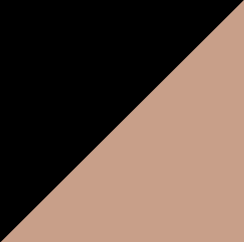 Find your size
Size chart
Circumference under the bust
| Size | Circuit under the bust | Circuit in the bust |
| --- | --- | --- |
| 65D/80D/30D | 63-67 | 83-85 |
| 65E/80E/30DD | 63-67 | 85-87 |
| 65F/80F/30E | 63-67 | 87-89 |
| 65G/80G/30F | 63-67 | 89-91 |
| 65H/80H/30G | 63-67 | 91-93 |
| 65I/80I/30H | 63-67 | 93-95 |
| 70C/85C/32C | 68-72 | 86-88 |
| 70D/85D/32D | 68-72 | 88-90 |
| 70E/85E/32DD | 68-72 | 90-92 |
| 70F/85F/32E | 68-72 | 92-94 |
| 70G/85G/32F | 68-72 | 94-96 |
| 70H/85H/32G | 68-72 | 96-98 |
| 70I/85I/32H | 68-72 | 98-100 |
| 75B/90B/34B | 73-77 | 89-91 |
| 75C/90C/34C | 73-77 | 91-93 |
| 75D/90D/34D | 73-77 | 93-95 |
| 75F/90F/34E | 73-77 | 95-97 |
| 75E/90E/34DD | 73-77 | 97-99 |
| 75G/90G/34F | 73-77 | 99-101 |
| 75H/90H/34G | 73-77 | 101-103 |
| 75I/90I/34H | 73-77 | 103-105 |
| 80B/95B/36B | 78-82 | 94-96 |
| 80C/95C/36C | 78-82 | 96-98 |
| 80D/95D/36D | 78-82 | 98-100 |
| 80E/95E/36DD | 78-82 | 100-102 |
| 80F/95F/36E | 78-82 | 102-104 |
| 80G/95G/36F | 78-82 | 104-106 |
| 80H/95H/36G | 78-82 | 106-108 |
| 80I/95I/36H | 78-82 | 108-110 |
| 85B/100B/38B | 83-87 | 99-101 |
| 85C/100C/38C | 83-87 | 101-103 |
| 85D/100D/38D | 83-87 | 103-105 |
| 85E/100E/38DD | 83-87 | 105-107 |
| 85F/100F/38E | 83-87 | 107-109 |
| 85G/100G/38F | 83-87 | 109-111 |
| 85H/100H/38G | 83-87 | 111-113 |
| 90B/105B/40B | 88-92 | 104-106 |
| 90C/105C/40C | 88-92 | 106-108 |
| 90E/105E/40DD | 88-92 | 110-112 |
| 90F/105F/40E | 88-92 | 112-114 |
| 90G/105G/40F | 88-92 | 114-116 |
| 95B/110B/42B | 93-97 | 109-111 |
| 95C/110C/42C | 93-97 | 111-113 |
| 95D/110D/42D | 93-97 | 113-115 |
| 95E/110E/42DD | 93-97 | 115-117 |
| 95F/110F/42E | 93-97 | 117-119 |