Soft bra navy blue-beige Percy M-3530/2
Elegant and sensual Percy soft bra in navy blue and beige. Cups trimmed with navy blue lace. The top of the cups is made of delicate elastic mesh, the edge is trimmed with soft cotton tape. A jewellery accent between the cups, decorative bows on the straps. Back made of double elastic mesh. Strapless, adjustable straps. Two or three-row hook (depending on size) with three-step adjustment.
Material: 90% polyamide, 10% elastane.
65E/80E/30DD
5902972095129
70E/85E/32DD
5902972095136
75E/90E/34DD
5902972095143
80E/95E/36DD
5902972095150
85B/100B/38B
5902972094955
85C/100C/38C
5902972095020
85D/100D/38D
5902972095099
85E/100E/38DD
5902972095167
85F/100F/38E
5902972095235
85G/100G/38F
5902972095303
85H/100H/38G
5902972095365
90B/105B/40B
5902972094962
90C/105C/40C
5902972095037
90D/105D/40D
5902972095105
90E/105E/40DD
5902972095174
90F/105F/40E
5902972095242
90G/105G/40F
5902972095310
95B/110B/42B
5902972094979
95C/110C/42C
5902972095044
95D/110D/42D
5902972095112
95E/110E/42DD
5902972095181
95F/110F/42E
5902972095259
NAVY BLUE-BEIGE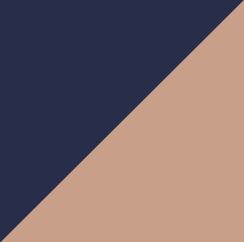 Find your size
Size chart
Circumference under the bust
| Size | Circuit under the bust | Circuit in the bust |
| --- | --- | --- |
| 65D/80D/30D | 63-67 | 83-85 |
| 65E/80E/30DD | 63-67 | 85-87 |
| 65F/80F/30E | 63-67 | 87-89 |
| 65G/80G/30F | 63-67 | 89-91 |
| 65H/80H/30G | 63-67 | 91-93 |
| 65I/80I/30H | 63-67 | 93-95 |
| 70C/85C/32C | 68-72 | 86-88 |
| 70D/85D/32D | 68-72 | 88-90 |
| 70E/85E/32DD | 68-72 | 90-92 |
| 70F/85F/32E | 68-72 | 92-94 |
| 70G/85G/32F | 68-72 | 94-96 |
| 70H/85H/32G | 68-72 | 96-98 |
| 70I/85I/32H | 68-72 | 98-100 |
| 75B/90B/34B | 73-77 | 89-91 |
| 75C/90C/34C | 73-77 | 91-93 |
| 75D/90D/34D | 73-77 | 93-95 |
| 75F/90F/34E | 73-77 | 95-97 |
| 75E/90E/34DD | 73-77 | 97-99 |
| 75G/90G/34F | 73-77 | 99-101 |
| 75H/90H/34G | 73-77 | 101-103 |
| 75I/90I/34H | 73-77 | 103-105 |
| 80B/95B/36B | 78-82 | 94-96 |
| 80C/95C/36C | 78-82 | 96-98 |
| 80D/95D/36D | 78-82 | 98-100 |
| 80E/95E/36DD | 78-82 | 100-102 |
| 80F/95F/36E | 78-82 | 102-104 |
| 80G/95G/36F | 78-82 | 104-106 |
| 80H/95H/36G | 78-82 | 106-108 |
| 80I/95I/36H | 78-82 | 108-110 |
| 85B/100B/38B | 83-87 | 99-101 |
| 85C/100C/38C | 83-87 | 101-103 |
| 85D/100D/38D | 83-87 | 103-105 |
| 85E/100E/38DD | 83-87 | 105-107 |
| 85F/100F/38E | 83-87 | 107-109 |
| 85G/100G/38F | 83-87 | 109-111 |
| 85H/100H/38G | 83-87 | 111-113 |
| 90B/105B/40B | 88-92 | 104-106 |
| 90C/105C/40C | 88-92 | 106-108 |
| 90D/105D/40D | 88-92 | 108-110 |
| 90E/105E/40DD | 88-92 | 110-112 |
| 90F/105F/40E | 88-92 | 112-114 |
| 90G/105G/40F | 88-92 | 114-116 |
| 95B/110B/42B | 93-97 | 109-111 |
| 95C/110C/42C | 93-97 | 111-113 |
| 95D/110D/42D | 93-97 | 113-115 |
| 95E/110E/42DD | 93-97 | 115-117 |
| 95F/110F/42E | 93-97 | 117-119 |