Push-up navy-blue Percy M-3530/11
Sexy Percy push-up in navy blue and beige. It lifts and emphasizes breasts. Made of spectacular navy blue lace, which lays beautifully on the breasts and wraps around the back. The inner side of the cup is lined with beige corsetry foam. Adjustable, detachable shoulder straps. Two-row hook with three-step adjustment.
Material composition: 26% polyamide, 27% cotton, 21% polyurethane, 21% polyester, 5% elastane.
70E/85E/32DD
5902972094498
75E/90E/34DD
5902972094504
80E/95E/36DD
5902972094511
85B/100B/38B
5902972094368
85C/100C/38C
5902972094412
85D/100D/38D
5902972094474
NAVY BLUE-BEIGE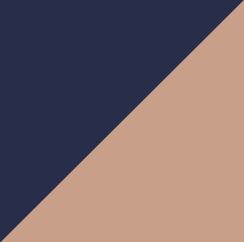 Find your size
Size chart
Circumference under the bust
| Size | Circuit under the bust | Circuit in the bust |
| --- | --- | --- |
| 65B/80B/30B | 63-67 | 79-81 |
| 65C/80C/30C | 63-67 | 81-83 |
| 65D/80D/30D | 63-67 | 83-85 |
| 65F/80F/30E | 63-67 | 87-89 |
| 65G/80G/30F | 63-67 | 89-91 |
| 65H/80H/30G | 63-67 | 91-93 |
| 70A/85A/32A | 68-72 | 82-84 |
| 70B/85B/32B | 68-72 | 84-86 |
| 70C/85C/32C | 68-72 | 86-88 |
| 70D/85D/32D | 68-72 | 88-90 |
| 70E/85E/32DD | 68-72 | 90-92 |
| 70F/85F/32E | 68-72 | 92-94 |
| 70G/85G/32F | 68-72 | 94-96 |
| 75A/90A/34A | 73-77 | 87-89 |
| 75B/90B/34B | 73-77 | 89-91 |
| 75C/90C/34C | 73-77 | 91-93 |
| 75D/90D/34D | 73-77 | 93-95 |
| 75F/90F/34E | 73-77 | 95-97 |
| 75E/90E/34DD | 73-77 | 97-99 |
| 80B/95B/36B | 78-82 | 94-96 |
| 80C/95C/36C | 78-82 | 96-98 |
| 80D/95D/36D | 78-82 | 98-100 |
| 80E/95E/36DD | 78-82 | 100-102 |
| 85B/100B/38B | 83-87 | 99-101 |
| 85C/100C/38C | 83-87 | 101-103 |
| 85D/100D/38D | 83-87 | 103-105 |